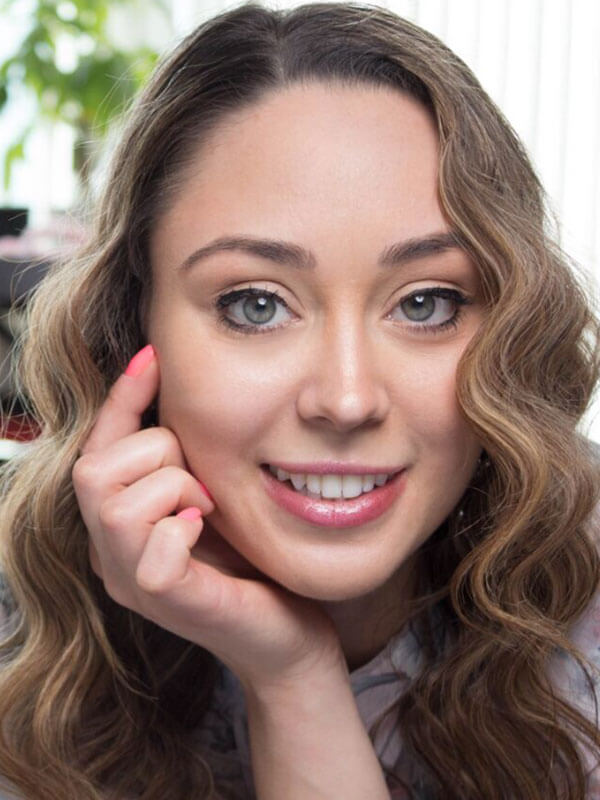 ---
Dr. Julia Mulyar graduated with dean's honors from York University in 2013 where she obtained her degree in Psychology, then later went on to the prestigious Schulich School of Medicine and Dentistry in Canada where she obtained her D.D.S degree in 2017. In 2018 Dr. Mulyar obtained her Massachusetts dental license and moved to Boston to pursue her passion in cosmetic dentistry. With great success, she has joined Dr. Anya at the AP Dental Laser Center here in East Boston.
Dr. Mulyar is highly regarded as a worldly, well-known cosmetic dentist, providing a wide range of services from general dentistry and Invisalign to implants, crowns and veneers with great care and focus on quality and experience.
Dr. Mulyar's love for dentistry stems from seeing the confidence boost each patient gets after their smile transformation is complete. Dr. Mulyar believes that being involved in comprehensive patient care ensures great, long-lasting results. Her belief in quality and research-based dentistry stems from her extensive experience and deep involvement in research, leading to numerous highly regarded awards, including:
The Colgate Research in Prevention Award, and
The Wrigley Salivary Research Award
She strongly believes in giving back to the community and is involved on an international scale in various dental communities. For consecutive years, she has been involved in "Brush-a-mania," educating underprivileged children on how to brush and floss their teeth as well as the impact of nutrition on cavities. During dental school, she was involved in a soup kitchen, feeding the less fortunate at the "St Johns Saturday evening dinner program."
Dr. Julia was born in Ukraine, moved to Canada when she was 7, and now has moved to Boston. She is fluent in Russian and English and knows some Farsi. In her spare time she enjoys running, traveling and good food.
Education:
DDS, Schulich School of Medicine and Dentistry, Western University, 2017
BA in Psychology, York University 2013
Certification and Memberships:
Massachusetts Dental Society
American Dental Association (ADA)
Invisalign Provider
Ontario Dental Association (ODA)
Alpha Omega (AO)
---